There are many places to explore also in the immediate vicinity of Morgiano.

The region offers a rich history as well as a stunning natural reserve in the Prato Magno mountain range.

Scroll down to discover more.
History
The old "casa torre" of the Repubblica Fiorentina was constructed in the 14th century. The massive walls, guaranteed protection, and they offer fresh air during the hot summer days.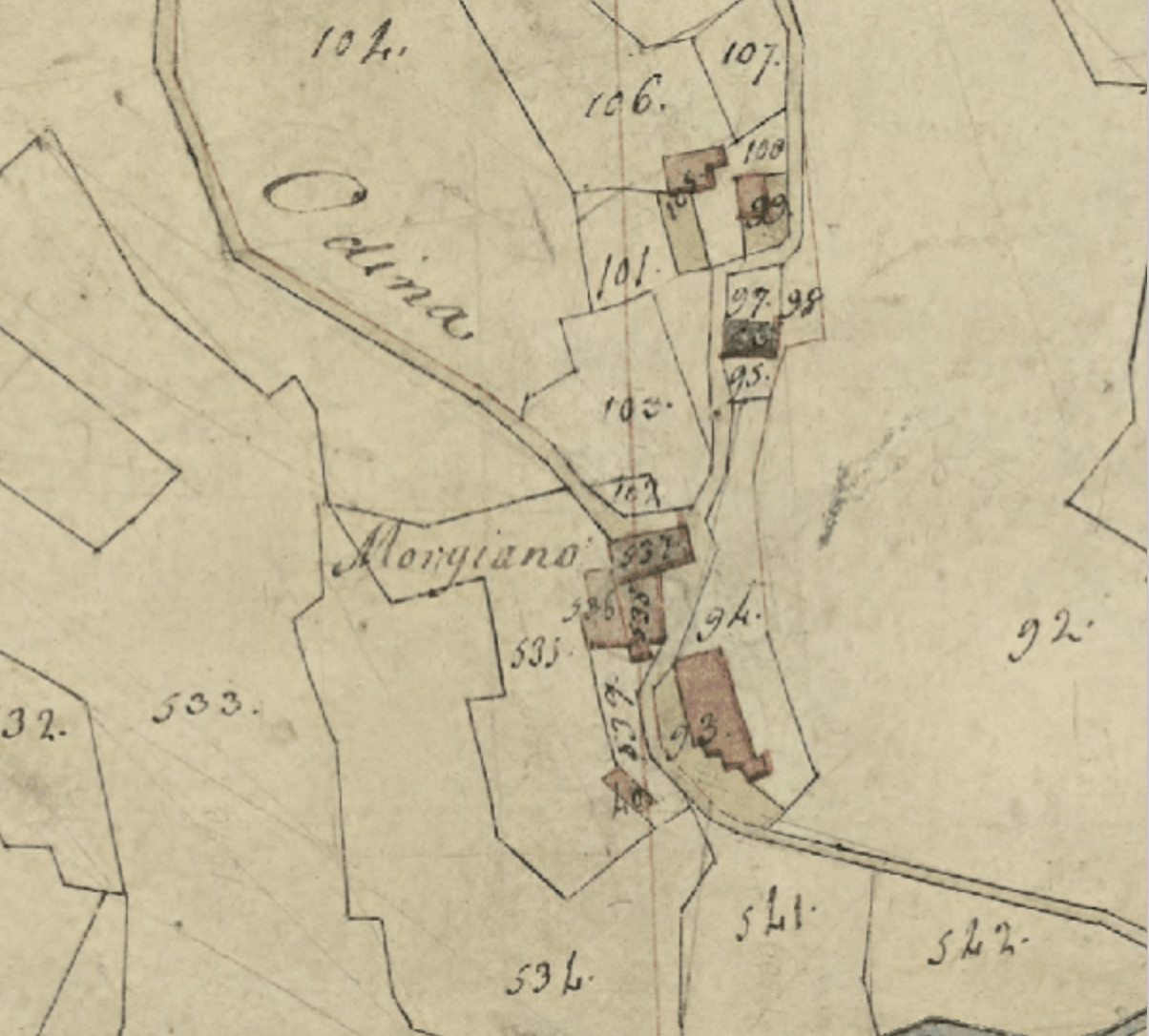 Morgiano appears in the cadastre "Catasto Leopoldino" of the year 1765. The hamlet (borgo) included a chapel and two other farm houses. The antique terraces have been used for farming until half a century ago, and contribute to the beautiful scenery of the area.
The ancient Romans have built several roads on these hills, as the ancient Roman Bridge testifies.
Le Balze
source:Wikipedia
Borgo Morgiano faces the valley of the river "Arno", know as "Valdarno". Millions of years ago, this area was covered by a gigantic lake. The erosion of the seabed produced a spectacular canyon-like landscape, known as "le balze".
This landscape impressed already Leonardo da Vinci, who depicted le balze in the background of one of his most famous paintings, la Mona Lisa.
source:Wikipedia
The "Strada Sette Ponti"
"Sette Ponti" means in Italian "seven bridges". This ancient road connects Florence to Arezzo since several centuries. One of the bridges, Ponte Buriano, is also depicted in the famous la Mona Lisa by Leonardo da Vinci. On the road there are ancient Roman churches, monasteries, and castles like the "Castello di Sammezzano".
Ponte Buriano, source:Wikipedia
Hiking, Mountain Bike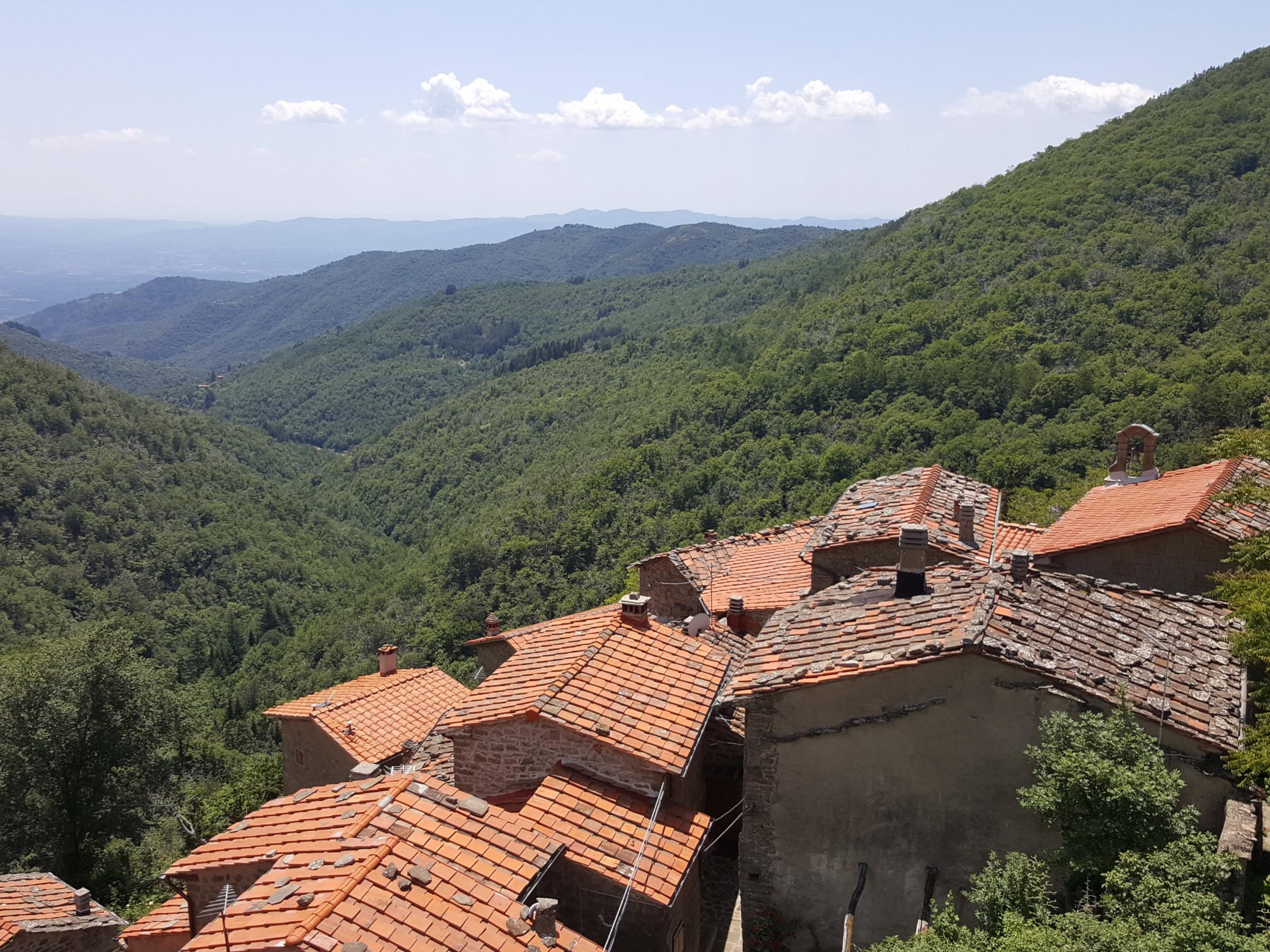 Rocca Ricciarda
The Borgo is surrounded by nature with many trails which are perfect for hiking and mountain biking. Uphill from the Borgo one can reach the Pratomagno and Rocca Ricciarda and the beautiful valley of Loro Ciuffenna. Visit OpenTopoMap to find out more!
Enjoy Morgiano
Many guests at Morgiano decide to stay at the premises and enjoy the peace and privacy of the estate. We offer many spots for quiet reading including inside our generous library space. A swimming pool, table tennis and vegetables from the garden are all available for the guests to enjoy.
Pool
Library